FREE VOCAL COURSE:
THROAT SINGING & SCREAMING FUNDAMENTALS
WHAT IS THIS COURSE?
---
This is the entire fundamental section of the Unified Extreme Vocal Course: a new, revoltutionary approach to mastering any distortion technique (Metal, Rock, Throat Singing, Voice Acting, Beatboxing, and more).

It is more than just a free gift. It provides everything you need to begin exploring or refining your extreme vocal techniques. It gives away what I have been teaching for years in initial private lessons. If you complete the course, find it valuable, and wish to proceed to the advanced course, we can take it to the next level.
---
CIRRICULUM & OUTLINE
---
You will recieve: - Introduction Video
- 3 written articles - Laryngoscopy Research - 3 Vocal Lessons (1h, 1h, 30 min)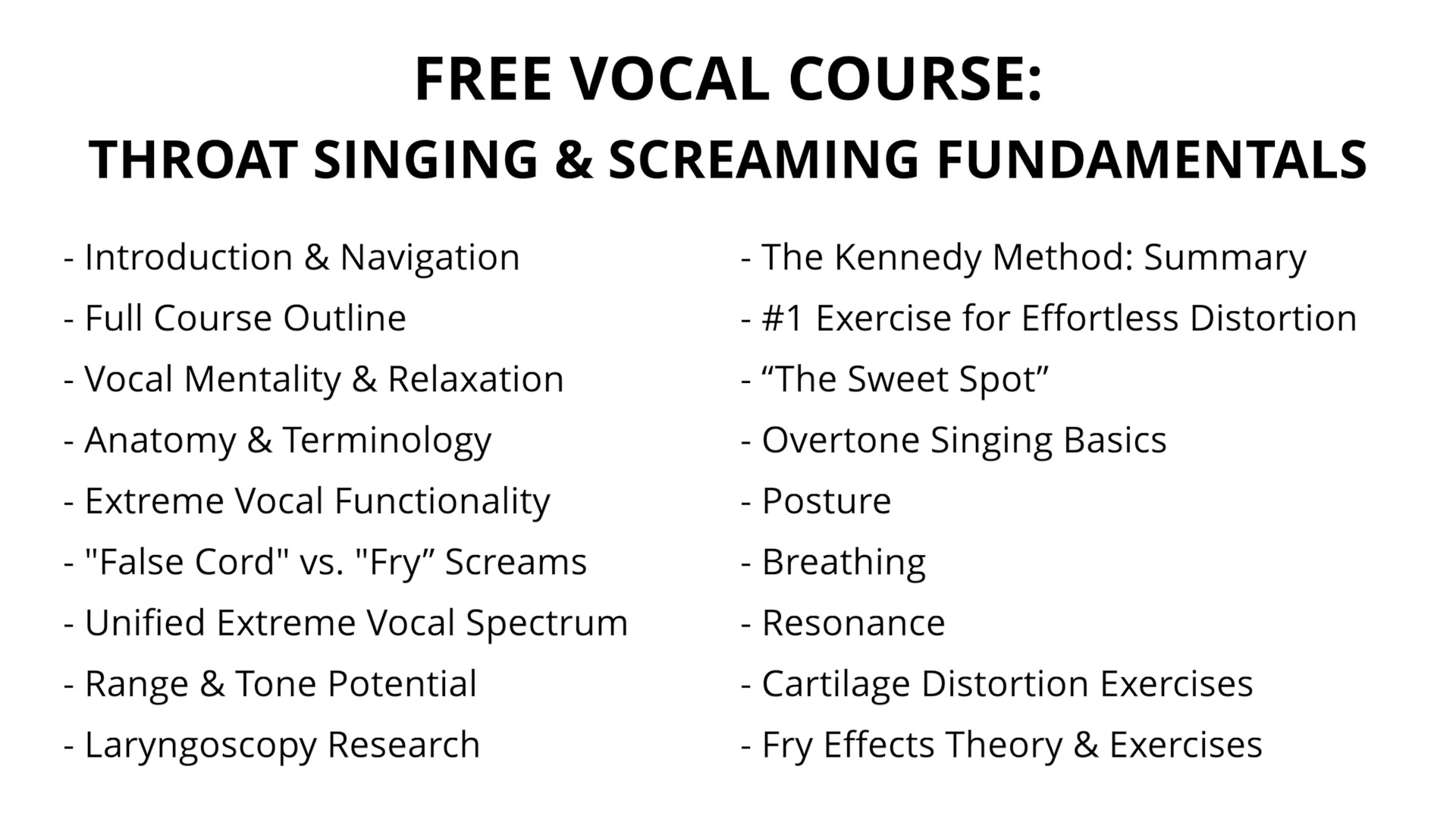 ---
OTHER RESOURCES
---
UFX Linktree: - Student Reviews
- Private Lesson Info
- Mastery Course Info More Free Content: Youtube
Instagram
Facebook
---
VOCAL DEMONSTRATIONS
---
Northlane - Genesis (Vocal Cover)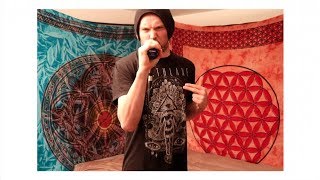 Laryngoscopy Research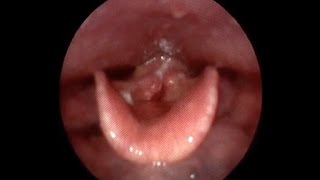 ---
---
This course is 100%
free, no strings attached.
Experience the method for yourself.
Gain everything you need to get started with extreme vocals,
as safely, effectively, and dynamically as possible.
Enjoy!
At any time, if you want receive even more incredible
insights
,
you can upgrade to the full
Unified Extreme Vocal Course
MASTER ANY DISTORTION TECHNIQUE
(METAL, ROCK, THROAT SINGING, VOICE ACTING, BEATBOXING, & MORE)
ADVANCED GAME-CHANGING EXERCISES

9+ HOURS OF LESSON CONTENT

ALL SECRETS REVEALED
For more free content and updates,
SUBSCRIBE & STAY TUNED!
FREE VOCAL COURSE:
THROAT SINGING & SCREAMING FUNDAMENTALS