LEARN TO ACHIEVE OVERTONE AND
DISTORTION

WITH ASTOUNDING EASE.
CUTTING-EDGE INSTRUCTION FOR
A VAST SPECTRUM OF VOCAL STYLES.
RECEIVE SHORTCUTS & BREAKTHROUGHS
THAT WILL LEVEL YOU UP RAPIDLY.
UNLOCK THE MAP TO MASTERING
EXTREME VOCALS AT AN ACCELERATED PACE.
EXPAND YOUR ARSENAL, REFINE YOUR
TECHNIQUES, AND

ACHIEVE YOUR GOALS.
THIS INNOVATIVE APPROACH
WILL

GUIDE YOU

TO SUCCESS!
WORLDWIDE STUDENTS
---
Vocal lessons with Brandon Kennedy are offered online for students worldwide.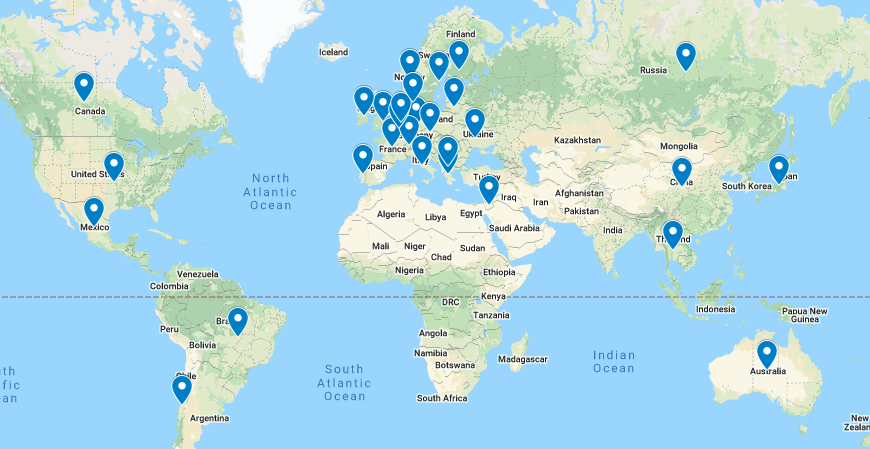 ---
INFO & SCHEDULING
---
Lessons offer direct teaching of The Kennedy Method and Unified Extreme Vocal Course material, tailored to your unique goals. Order your time below, and contact me to schedule. RECORDINGS: A valuable part of this service is you get to keep recordings of our lessons for practice. After we finish, you will receive a Dropbox link containing your video file. BOOKING POLICY: Lesson credit(s) must be purchased before we begin our call. If you choose to purchase a discount bundle, credits never expire and can be redeemed at your discretion. SCHEDULING: Message me at facebook.com/UnifiedExtreme to schedule. We'll figure out a time that is ideal for both of us. I'll do my best to accommodate your preferred times - my typical window for teaching lessons is 11am-6pm PST (GMT-8), but I can make some exceptions if certain time zones call for it.

CANCELLATION POLICY:
If you have to cancel a scheduled lesson, communication must come in with AT LEAST 24 HOURS NOTICE, or else it will count as a missed lesson. It is okay to reschedule with appropriate notice - the earlier the better. PLATFORMS:
Private lessons are taught via Skype. Group lessons are taught via Google Hangouts. If you will be joining our calls via mobile, I suggest downloading the appropriate apps. CURRICULUM: Visit the " About" page for more information on The Kennedy Method. You can see the list of exercises we go through to reach effortless distortion for any unique vocal style. This highlights the structure of the method, but in private lessons we skip through to the most important & transformative details. WHAT TO EXPECT: You will receive a massive toolbox for vocal exploration. Innate value and technique improvement is guaranteed, but the degree of success you achieve is dependent on your own practice & dedication (all vocals take work to master). The guidance I offer will cut your learning curve immensely. I look forward to seeing you experience incredible results! How quickly we move through the material will be based on where you're at in your process (beginner, intermediate, advanced, professional). In the first lesson we focus on fundamentals and primary overtone & distortion exercises, so you can experience the ease of this method straight away. There will also be demonstrations and summaries to show how the exercises connect & build on each other. You are encouraged to share some examples of your favourite vocal styles, so our discussions can be tailored to your goals. Thanks!
---
GROUP LESSONS
---
Group Lessons consist of 2-4 students with similar skill levels & goals. Offering them is part of my commitment to remaining accessible and affordable while private lesson rates increase and the Unified Extreme Vocal Course launches. They will be comprehensive, impactful, and a lot of fun! The only catch is, it is your responsibility to form your own groups.
I have provided a space to connect with others in the Unified Extreme Community Forum under the "Collaborations" section. Align there to organize your groups (with compatible interests, time-zones & availabilities) before ordering lesson credits. You can then use the UFX messenger to chat privately (or move elsewhere if needed).
Once you establish your group and a time frame that works for everyone, each member will need to order their lesson credits and fill out the registration questionnaire. (If you want to save some money, you can order the discount package and redeem your credits over time - you are free to organize different groups and redeem at your convenience).
After that, someone in the group can message facebook.com/UnifiedExtreme to schedule with me, relaying the names of group mates & the time frame settled on. (I will be implementing a self-booking system soon to simplify this process). I'll do my best to accommodate your time - with a couple week's notice I can be flexible. See "INFO & SCHEDULING" for more information.
I reserve the right to alter groups if I see fit, but generally won't play a role in organizing them. One exception could be if certain 2-person groups are synchronistic, I may decide to combine them into a full 4-person group.
For more information, see my GUIDELINES post in the Forum:
Unified Extreme Community > Collaborations > Group Lessons
---
VANCOUVER
---
In-person lessons are currently unavailable in Vancouver, BC, Canada due to the state of the world. Online lessons are just as effective! And rates are the same (note all prices are in USD). Please contact me for more information.
---
EXTREME VOCAL SPECTRUM
---
My method offers a universal approach to master any extreme vocal technique. It teaches alignment, stability, support, and flow through simple step-by-step exercises, so you can vocalize with astounding ease. From singing with grit, to powerful screaming techniques, raising your voice in everyday life, or any desired vocal effects in between, your unique ambitions are covered.
METAL: • All styles, ranges, & subgenres! • Deathcore, Metalcore, Death Metal, Nu Metal, Hardcore, Post-Hardcore, Black Metal, Thrash, etc. ROCK: • Overtone exercises offer improved alignment & flow, beneficial to all singing variations. • Large focus on the functionality of mixing texture & "grit" safely into your singing voice. • Classical/contemporary fundamentals. • Belt & shout mechanics. • Soft palate control (muscular stability) for a myriad of sound qualities. THROAT SINGING: • Basics are covered through overtone & distortion exercises. • Used to access the most relaxed, resonant states of distortion. • Advanced focus on different styles (Khoomei, Kargyraa, Sygyt). • Ideal for SOUND HEALERS! VOICE ACTING: • Perfect for Animation or Video Game work. • Explore & apply many epic voices through the exercises. • (Light grit integration, cartoon voices, zombie screaming, and everything in between). • Includes facilitating standard yelling healthily, as well as controlling distortion intensity. • Helpful for THEATRE PERFORMERS!

BEATBOXING: • Useful across the board, most notably for bass and distortion (applied Throat Singing). • Massive amounts of vocal control & diversity will be gained through these lessons. • Ability to add degrees of aggression to spoken tones will serve HIP-HOP/RAP ARTISTS!
---
---
10+ YEARS OF EXPERIENCE & STUDY.
THOROUGH RESEARCH INTO CLASSICAL,
THROAT SINGING, AND VOICE SCIENCE.
SPECIALIZED IN METAL VOCALS!
DIRECT TEACHING OF THE KENNEDY METHOD:
A UNIVERSAL, STEP-BY-STEP APPROACH TO
MASTER ANY EXTREME VOCAL TECHNIQUE.
ALL SECRETS REVEALED!
GUARANTEED TO IMPROVE EASE & FINESSE
OF OVERTONE & DISTORTION EFFECTS.
TAILORED TO YOUR UNIQUE GOALS.
CUT YOUR LEARNING CURVE!
After purchase you will be redirected to a questionnaire.
Please contact me to organize our session. Thanks!
1 Hour Private Lesson
$120 (£95 / €107)
​
​
​
​
​
4 Hours Discount
(4 x $110/h - $40 OFF)
​
​
​
​
​
Personal Mastery Guidance
(10 x $100/h - $200 OFF)
1 Hour Group Lesson
$75 (£59 / €67)
​
​
​
​
​
4 Hours Discount
(4 x $70/h - $20 OFF)
Group Lessons consist of 2-3
students with similar skill levels & goals.
Align with others in the UFX Forum
before ordering - you are responsible
for establishing your own groups.
See above for more info.
* Please see rescheduling and cancellation policy above *
* Lesson credits are non-refundable, but can be redeemed at your discretion *
* All prices are in USD. Rates are subject to rise with demand and release of content *